With Suki Pro, you can make rich and more complex header with new additional header elements on the Header Builder. To activate the header elements plus module, please go to Appearance > Suki > Header Elements Plus.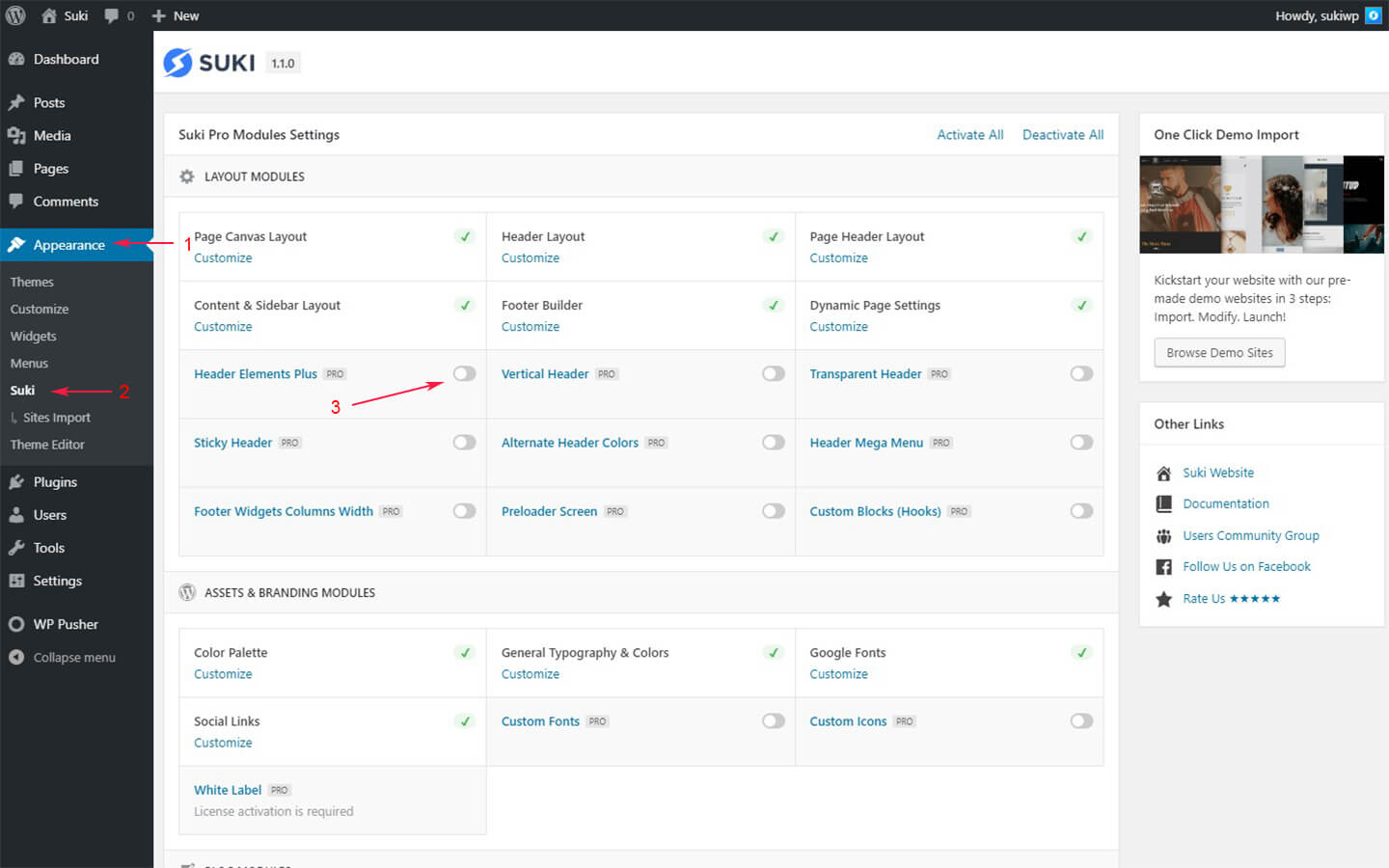 The additional elements that are added for desktop version:
HTML 2
HTML 3
Header Menu 2
Header Menu 3
Button 1
Button 2
Contact Info
For Element: Search, there is additional mode "Product Search" for woocommerce in Element: Search settings.
The additional elements for tablet/mobile version:
HTML 2
HTML 3
Button 1
Button 2
Contact Info