Suki provides several demo sites that you can easily import into your own website instantly. You can browse all the demo sites collection on the Demo Sites page on our website.
---
How to Import Demo Site
Please follow these step to import a demo to your WordPress website.
Install Suki Sites Import plugin via Plugins > Add New, and search for "Suki Sites Import".
After installed and activated, go to Appearance > (Suki) → Sites Import.
Use the available filters to choose the page builder, categories, or search by keyword to find your desirable demo sites.
Choose the demo site you like and click Details & Preview.
If your selected demo site is a Pro Demo Site, please refer to the section below about how to import Pro Demo Sites.
In the demo site panel, there would be a list of required plugins that you need to install and activate before you can import the demo site.
After all the required plugins are installed, click the Import button to start the import process.
The import process may take a few minutes depending on your bandwidth.
If the import process doesn't succeed, please contact us or create a topic in the plugin repository's support forum.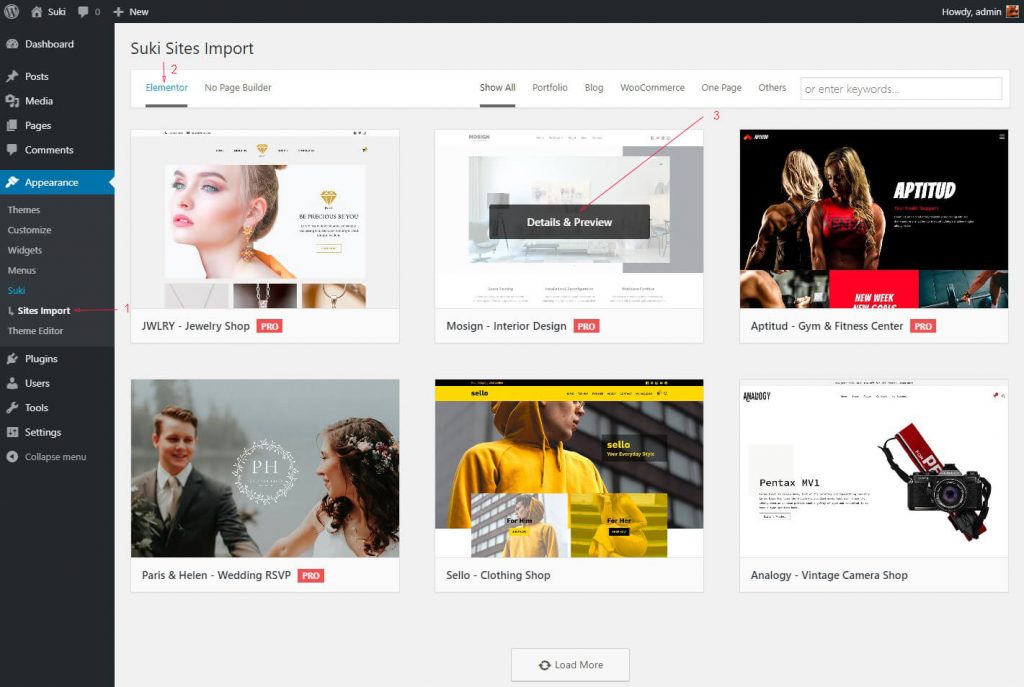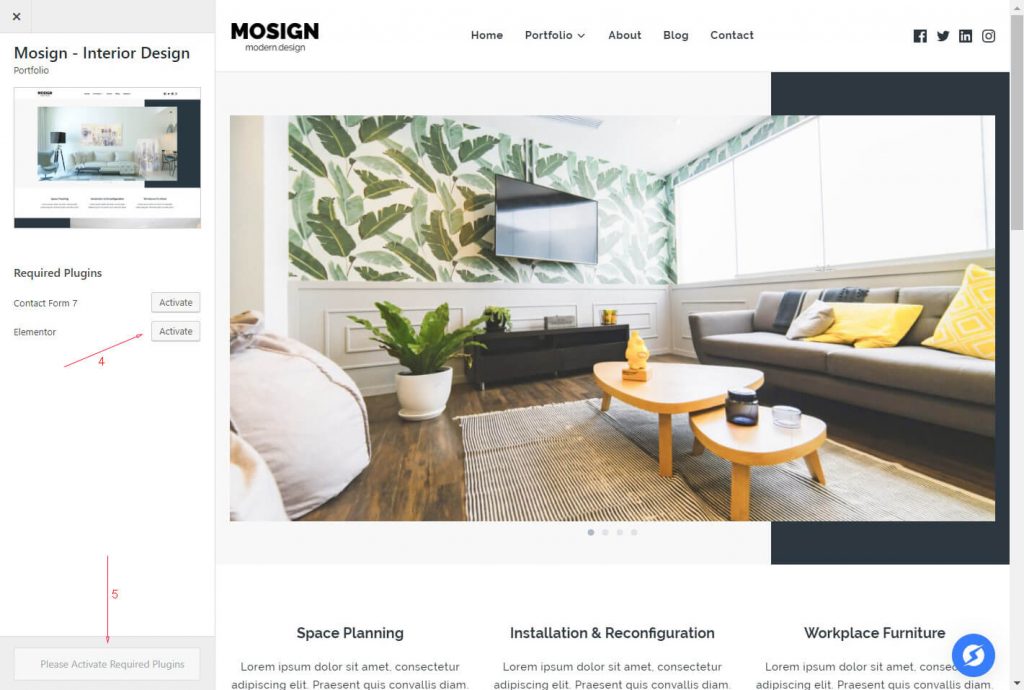 Note: It's highly recommended to import demo site when you are still in fresh WordPress installation. Otherwise, there would be a conflict with data that you want to import. To reset your site, you can use WP Reset plugin. It allows you to completely reset your database and also remove the media files.
---
Pro Demo Sites
Pro Demo Sites are demo sites that have more advanced design and require some features of Suki Pro. So in order to import Pro Demo Sites, you would need an active license of Suki Pro – Design Plan and activate the license via Appearance > Suki page.
After activated, now you can go to Appearance > (Suki) → Sites Import page, just like when you want to import the free demo sites. You can follow the same steps mentioned above to import the demo site.
Note: If your Suki Pro – Design Plan license has already expired, you are no longer have access to import Pro Demo Sites. To get the access back, please renew your license.