Product Quick View provides quick access to product details and allows customers to directly add the product to their shopping cart without visiting each single product page. This feature encourages customers to engage with your website and browse through more of your products.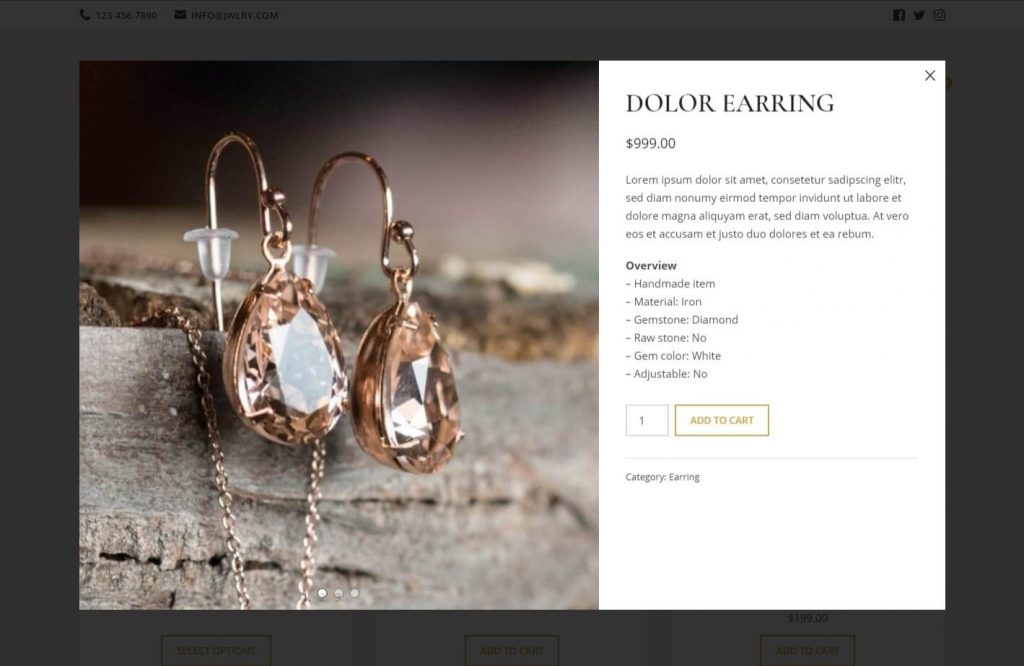 The quick view feature is implemented globally on all products grid, like in the main shop page, archive page, related products, up-sell products, cross-sell products, etc. When enabled, a new button is added on top of each product's thumbnail and becomes visible when users hover the product. Clicking the button will open the quick view popup.
To enable and configure the Product Quick View feature, you can go to Appearance > Customize > WooCommerce > Product Quick View. The available options are:
Enable/disable quick view feature.
Change quick view button text.
Change quick view button background and text colors.
Change quick view popup width.