With Suki Pro, you can design your products grid layout more beautiful than the free version. There are some additional settings for Grid Item:
Padding
Border
Background Color
Same height items in a row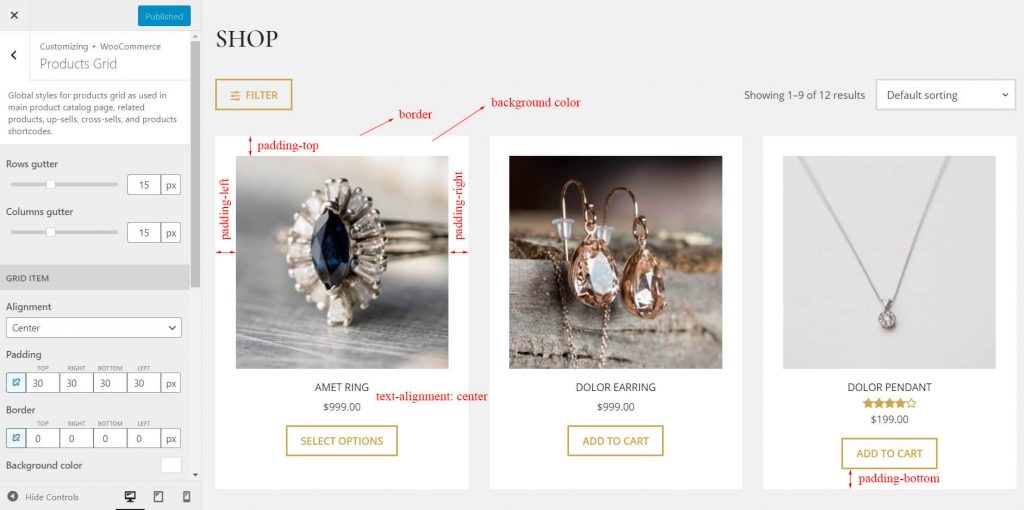 There is also an option to ignore grid item padding for Product Image. So if you set the Grid Item padding, the padding only takes effect on the description area below the product image.