To configure content and sidebar style, please go to Appearance > Customize > Content & Sidebar.
Content Section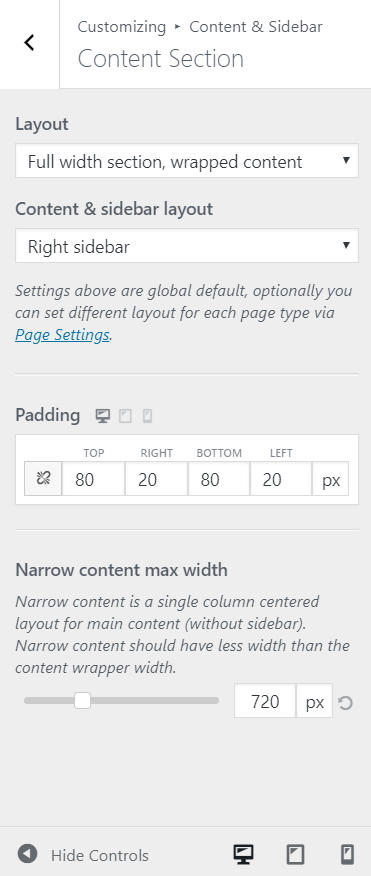 There are 4 content & sidebar layouts:
Full content, no sidebar
Narrow content, no sidebar
Right sidebar
Left sidebar
The content section layout and content & sidebar layout in this settings are global default, you can set different layout for each page type via Page Settings.
Main Content Area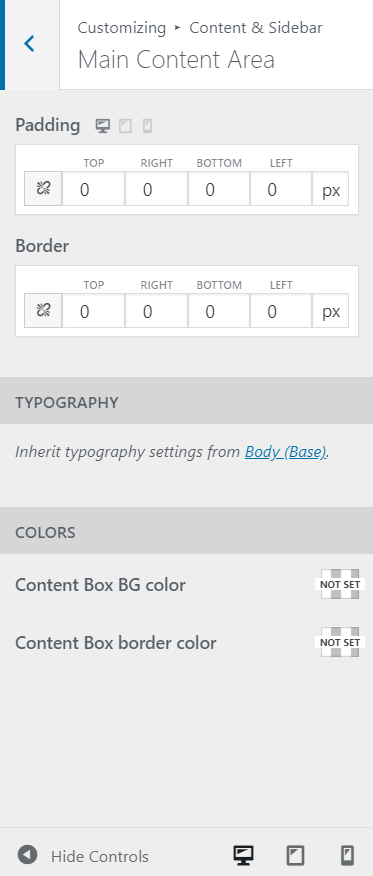 Sidebar Area
In this section, you can set sidebar width, gap with main content area and widgets style inside the sidebar.