Suki theme can display menus in 3 locations:
Header Menu (1)
Mobile Header Menu
Footer Bottom Menu.
In Suki Pro, you'll have 2 additional header menus.
Before you can assign the menu into its location, you have to create the menu first. To create menu, please follow these guideline . After you created the menus, you can set the location from Appearance > Menus > Manage Locations.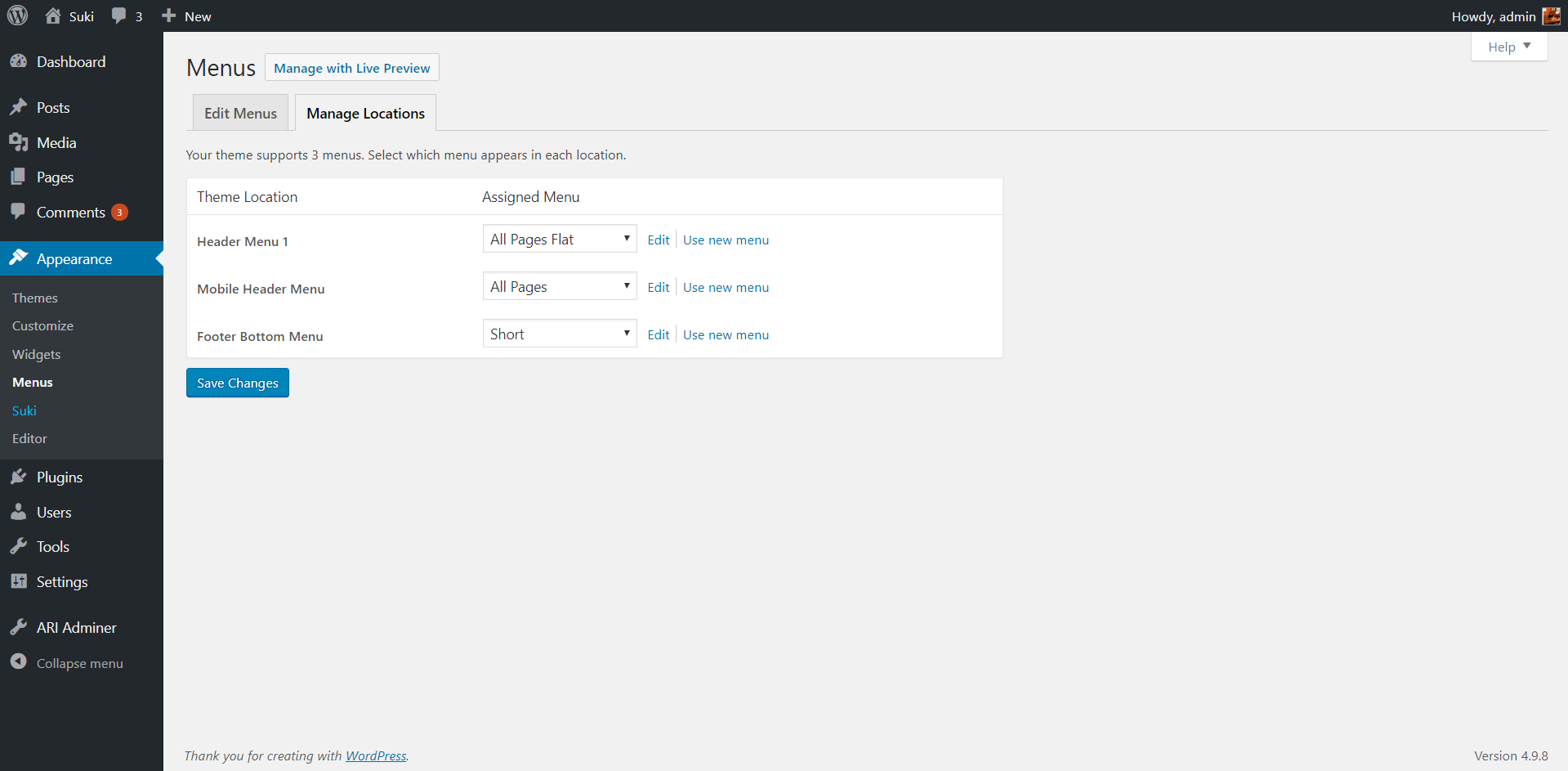 The next step is setting the position of menu using Header Builder and Footer Builder.