The function of a white label in Suki Pro is only to remove the Suki branding from the dashboard, and it does not change any code. However, there are some plugins that take a different approach and can help you white label WordPress itself completely. Hide My WP plugin is an example of this. If you need to white label your website completely, you can consider similar plugins.
White label Branding is the ability to rename and present a theme or a plugin as your own. This helps you hide the actual identity of the theme and plugin used and lets you use your brand name instead.
Suki Pro comes with an option for white-label branding. You can change almost every field to prove that the product is yours and you are the whole and sole developer who has worked on a website.
In order to edit the Suki Pro white label settings, you will need to click on "White Label" under Appearance and add all necessary details in the fields given.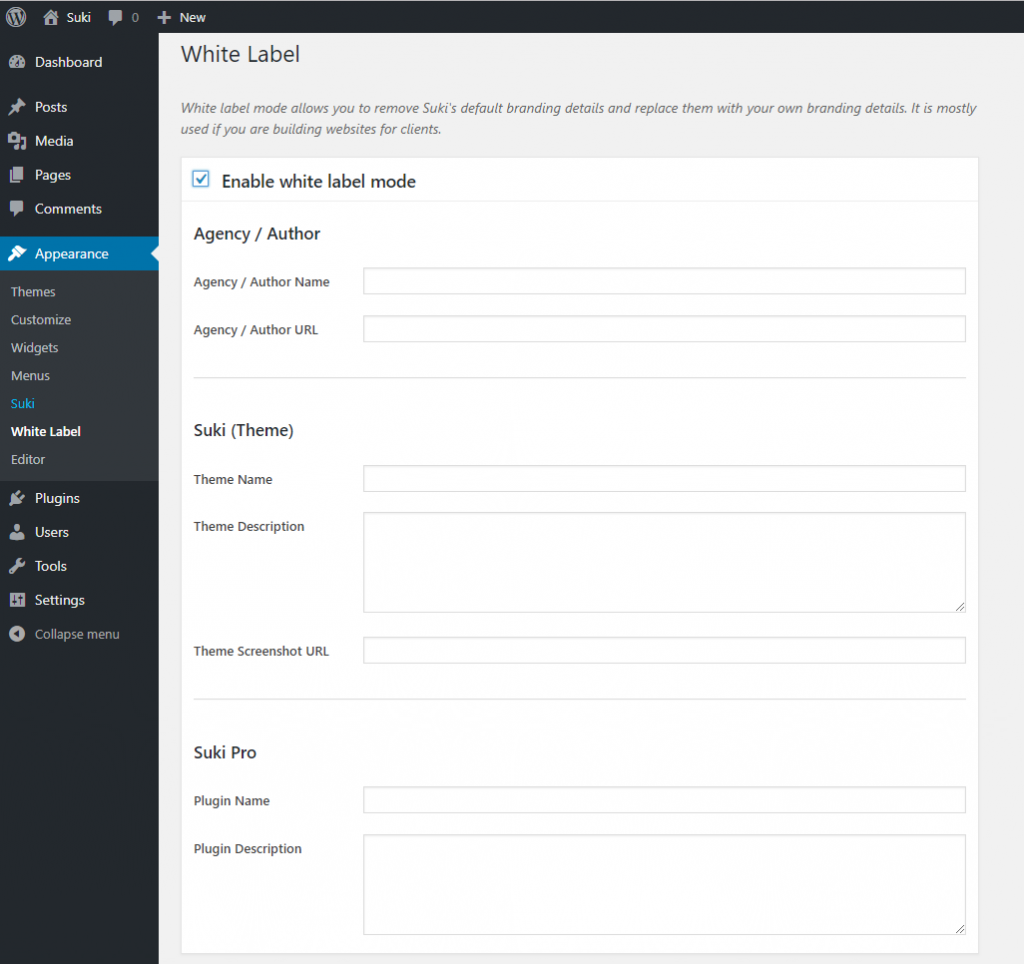 Note:
Once you enable the white label, the white label settings page would be hidden. If you want to change settings on this page again later, you MUST reactivate the Suki Pro plugin (deactivate and activate again).
Following image shows the replaced theme name.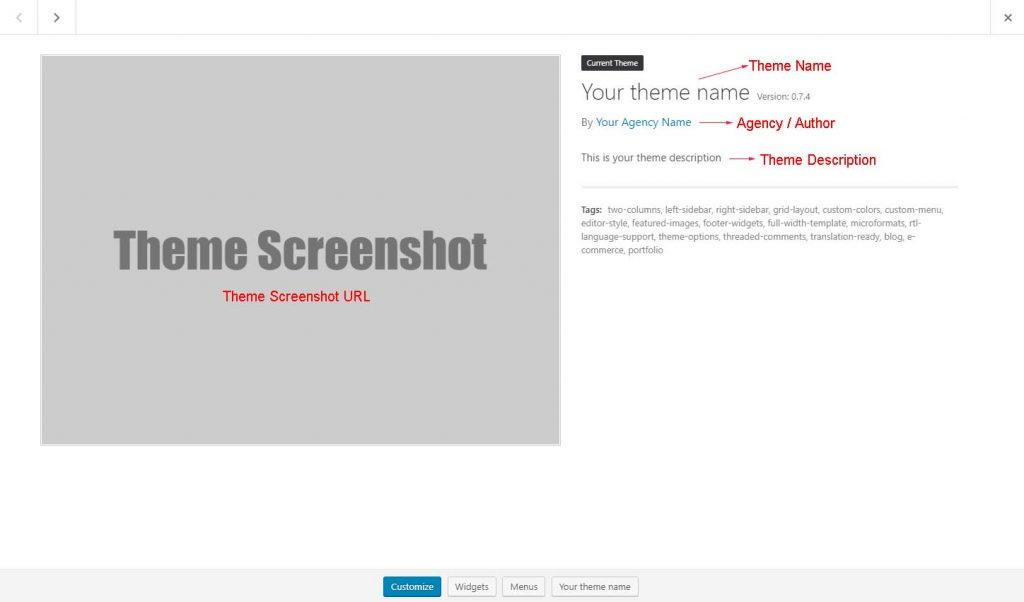 Following image shows the replaced plugin name.