If you install a website and decide you don't want it, or you want to install a different one, it's best to clean up all of the data before installing the next website. There are some plugins that you can use to reset your WordPress installation back to default. We recommend this WP Reset plugin. Install the plugin like you install other WordPress plugins and activate the plugin.
If you have installed the plugin, please go to Tools > WP Reset and choose the first tab to reset the database.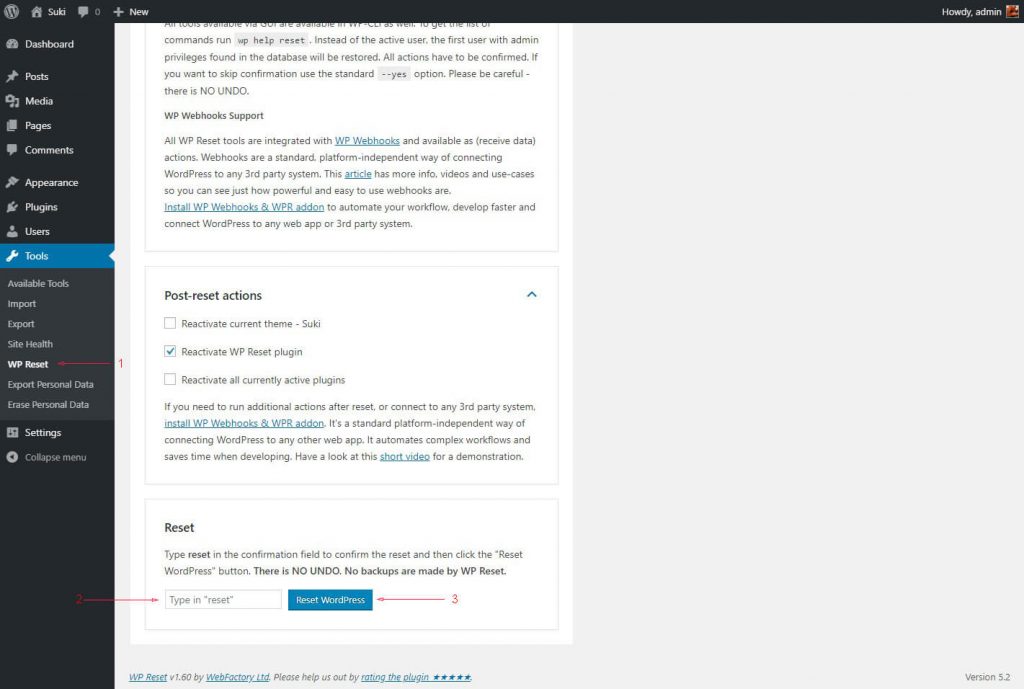 If you want to delete all media files in folder uploads, go to the second tab and click "Delete all files and folders in uploads folder".